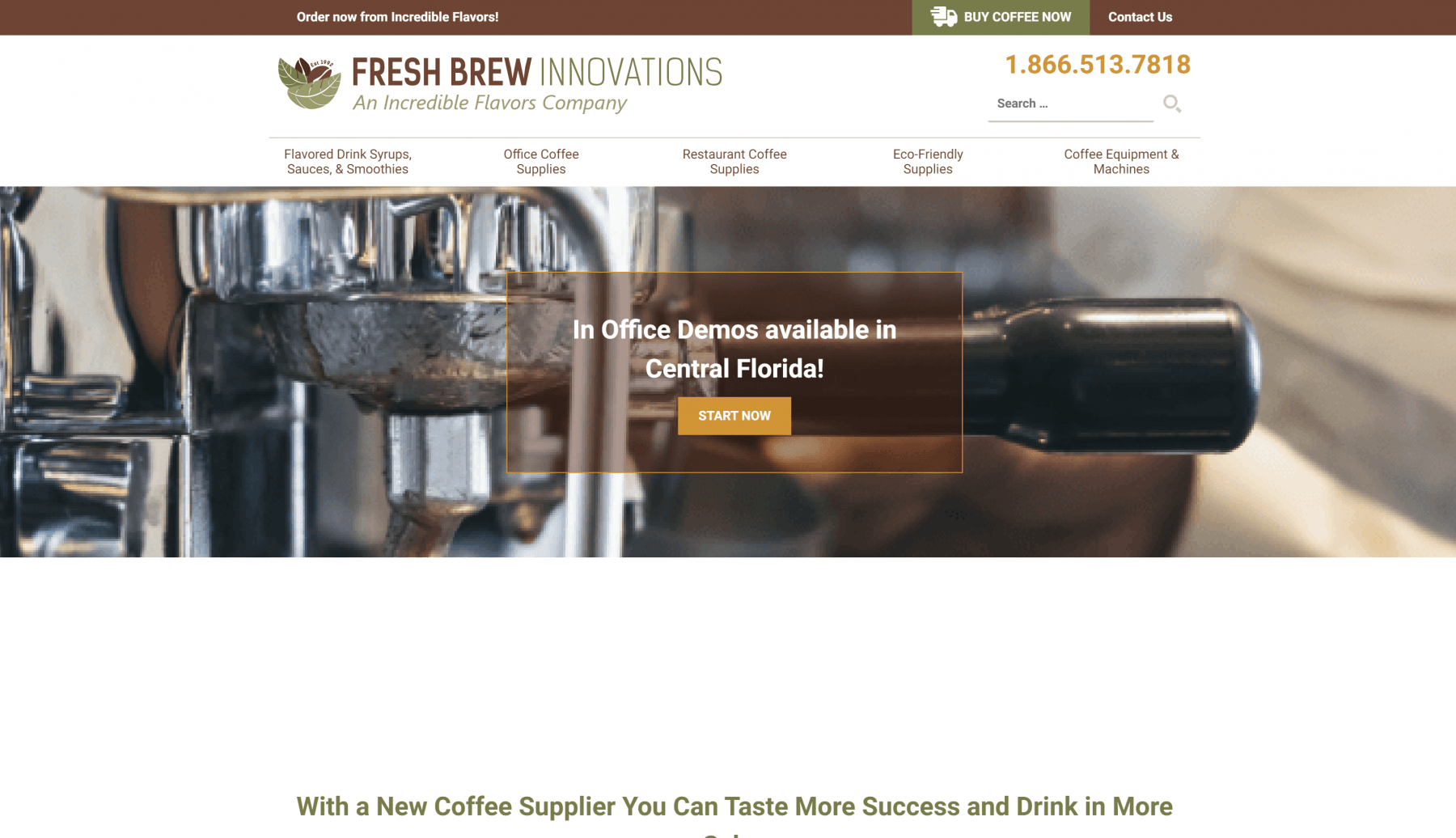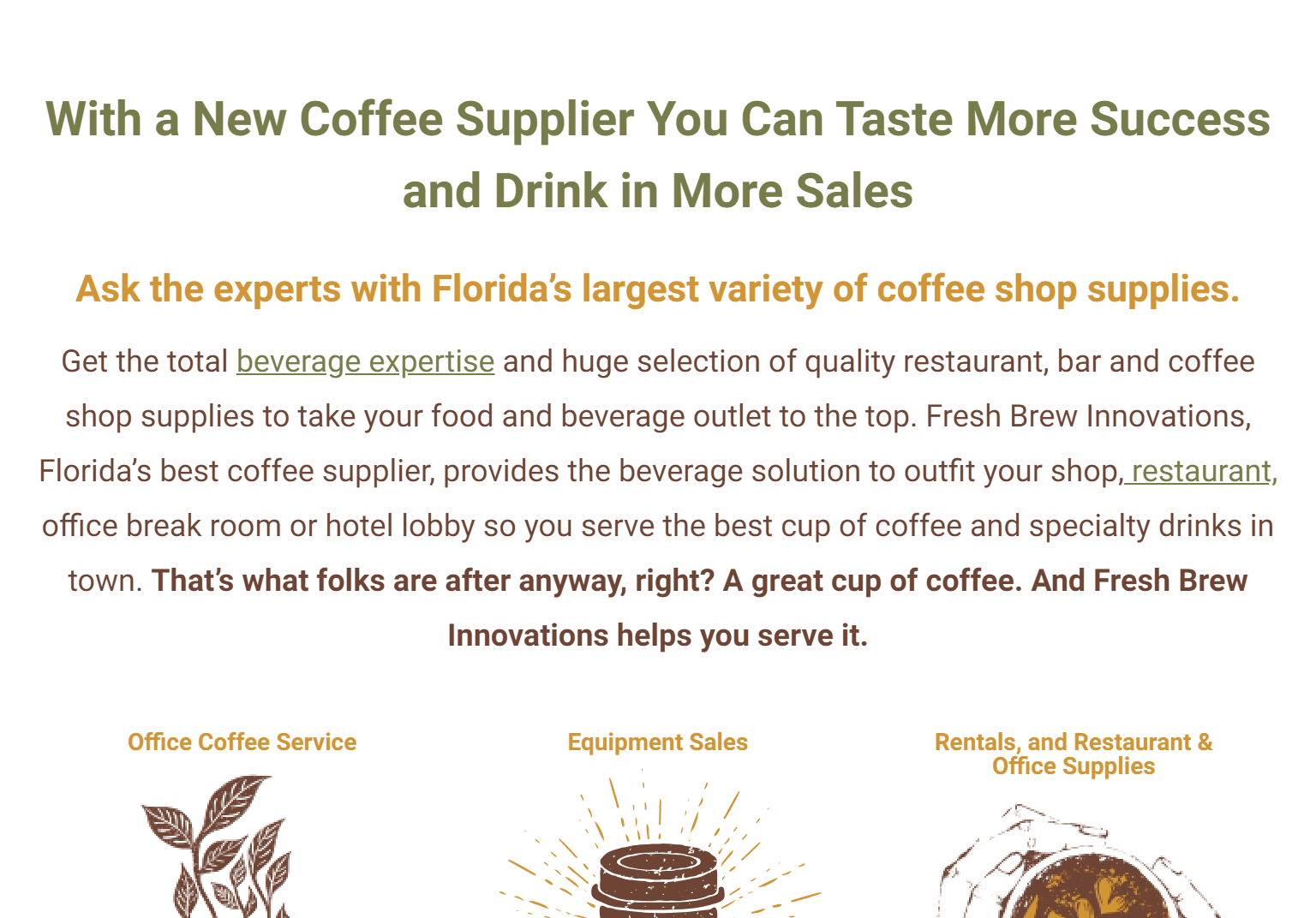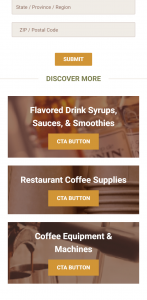 Fresh Brew, owners of Incredible Flavors, came back to us to redo their corporate website. They had initially gone to a "cheap" developer to save a little money, but realized quickly that the quality of the website their were given was abysmal. Not only did it have no SEO value, but it was a pain in the rear to edit and didn't perform well on different devices.
They knew we'd have their back, so after realizing they had to spend the money again, they came to us with a reduced budget and asked what I could do.
We rebuilt the website to match their previous URL structures, provided additional SEO, and created a structure for them to maintain their website going forward. They were ecstatic.
---